Poly-Cap Installation Tool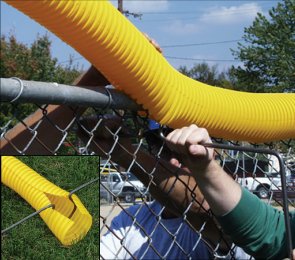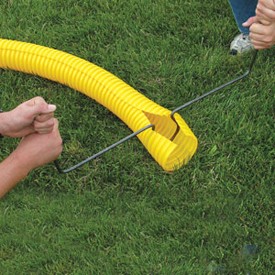 Cut installation time by up to 75%. Install 100' of Poly-Cap in less than 10 minutes. Poly-Cap can be difficult to spread and hard on your hands and knuckles. This installer tool simplifies installation and avoids injuries by spreading the Poly-Cap, allowing it to close over the fence as you move forward. Instead of trying to pry open the Poly-Cap chain link fence guard, use this tool to stretch open the fence cap near the cut and lay across the top of the fence. The tool can then slide down the fencing. Don't cut your hands or get frustrated working with a difficult material: Cut your installation time down and protect your players and audience faster by using the poly-cap installation tool!
Poly-Cap Installation Tool Features:
Solid steel construction
Inexpensive, yet durable enough to be used time and time again
Cut down on install time by up to 75%
Protect your hands
Product Specification:
Fits: Inside Poly-Cap for Easy Installation
Material: Solid Steel
Size: 31" W x 17" H
Sold As: 1 Unit
Thickness: 3/8"