Yellow Fence Cap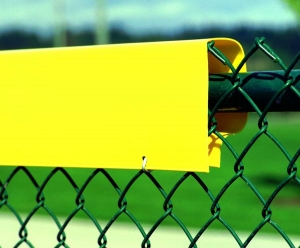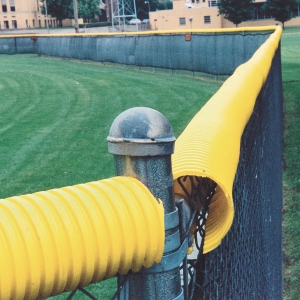 Protect visitors from the sharp tops of your chain link fence with our yellow fence cap topper! With thicknesses ranging from .05" to .375", our bright yellow cap serves as an indispensable barrier between your players and audience. The vivid yellow coloring will make your fence visible in both daylight and darkness, giving your visitors the protection they deserve.
Our yellow Poly-Cap fence cap is 20% thicker than the leading competitor brand. Sold in 100' or 250' rolls, it is weather-treated and UV-protected.
Our yellow Safety-Top Cap is manufactured using HDPE plastic with UV stabilizers, making it capable of withstanding impact and the harmful effects of the sun for many years. Its D-shape makes it easy to install.
Our Baseball Fence Guard comes in four colors and ranges in thickness. It arrives pre-drilled and includes ties for securing it to your fence.